June 21 is a global celebration of music, performed by anyone and enjoyed by everyone. Here's a brief history of World Music Day.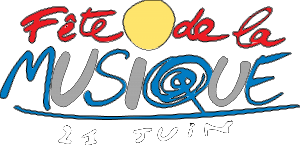 Vive la France!!
Paris, November 1981, the newly elected socialist president of France, Pierre Mauroy, hires a composer, journalist, and festival curator called Maurice Fleuret as director of music and dance of the "Ministry of Culture", headed by Jack Lang.
Fleuret finds that, in France, one person out of two played a musical instrument and begins to dream of an event where "the music is everywhere and the concert nowhere", a day where, all across France, music would be performed on street corners, squares, bars, clubs and anyone could enjoy it for free.
On the 21st of June 1982 the first "Fête de la Musique" takes place in Paris. The rules are simple: it has to happen on the summer solstice, and access to all performances and venues must be FREE of charge, no tickets can be sold.
It was a global success and 38 years later, the "Fête de la Musique" is celebrated in over 125 countries worldwide. Et Voila!!
What happened in the UK??
Back in London, in 1982, Margareth Thatcher didn't get that memo. Perhaps her director of "music and dance" had a day off? Or perhaps, the people who enjoyed DIY music events had already plenty of choice in the UK (we hear that Stonehenge free festival on summer solstice was pretty good in the 80s!!).
Nothing happened for a decade until Mick Jagger teamed up with the, at the time, Minister of State for the Arts, Tim Renton MP.
In February 1992, they announced the first "British National Music Day", to be held that year on June…..28 (??). Coincidentally that was the same date as Glastonbury festival so the decision to link the two events was made.
The following year, the B.N.M.D. became a two-day celebration, taking place on June….26 and 27. Again, coincidentally, Glastonbury weekend.
Coca-Cola sponsored a live broadcast where independent radio stations were linked to many venues across the country. The event won gold at the Radio Academy Awards for Outstanding Special Event.

British National Music Day took place again in 1994, 1995 and, finally,1996 when, on June…30th it was renamed "National Music Festival". The event lost its momentum and the 1996 edition was branded a failure.
And that was it.
2012, the year Music Day came back to the UK.
London, June….21st (Yaaay!) 2012. An impromptu street party in Shoreditch was held by a bunch of musicians, event organizers, DJs and VJs from the Free-Party scene. It was a success and was to be repeated in the following years.
On Sunday 21st June 2015 a massive, independent, DIY free event took place in Springfield Park, London. Free-party crews and sound-systems took care of the entire event planning and production, the likes of Skinnyman, Inja, Step 13, Big Lad and many more talents performed to a beautiful and diverse 1500+ strong crowd, under the sunshine. It was an EPIC day! A beautiful example of what can be achieved when money is put aside and passion at the forefront!
In 2017 "Make Music Day" was born, a UK-wide coordinated event with support and funding from national organizations. Hundreds of free concerts kept happening every year but deep down, everyone was waiting for a summer solstice falling on a weekend. It's taken 5 long years and, guess what, 21 June 2020 is on a Sunday (Yesss!!!).
Unfortunately, this is 2020 (boooo!!) so, for obvious reasons, the big open air free festival had to be cancelled. The expression "what a shame" has been invented specifically for this moment. However, the show must go on, so this year we'll witness the very first ONLINE Music Day!! There will be thousands of live streams to check out (here).
However, there's one streaming event that's very special for us at Proton Art, firstly because it's organized by the same people that brought back Music Day to the UK in 2012, and secondly because it would have been another epic day in a London park with us involved, if 2020 didn't get in the way!
RENEGADE PICNIC
Renegade Picnic is an independent, DIY culture infused, crowd-funded, volunteer-run free music festival. On 21 June Renegade Picnic will be live streaming for Make Music Day.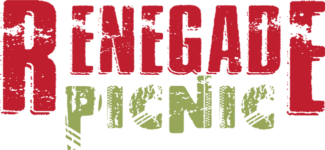 6pm start!!
on
facebook.com/rpicnic
or
renegade-picnic.com.
LINEUP so far:
*** Lilith Ai
*** WondR WomN
*** Dinosaur Skull (aka 2 members of Werecats)
*** The Ethical Debating Society
*** Chuck SJ
DJ sets from:
*** Bustawidemove
*** SCANONE
For more info check:
https://renegade-picnic.co.uk/
https://www.facebook.com/rpicnic/
https://www.facebook.com/events/190405775359248/

Happy Music Day everyone!!