We live in strange times. There is no denying that the year 2020 will go down in history for all the wrong reasons but, as ever, the best thing we can do is channel the negative and try turning it into positive, right?
Well, the boredom of the lockdown has given us time to finally get this project started.
If you are reading this, chances are that we share the same ideology and it's fair to say that we are not living in positive times. The future of our movements is not as bright as we dreamed one or two decades ago. There isn't a simple solution but surely being apart with various degrees of depression is not going to make it better. We need positivity, and we need to stick together.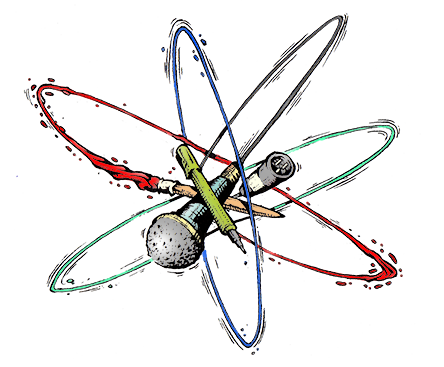 Special thanks to Jak Mcs for designing this…looking forward to more collaborations soon!!
Proton Art is a not-for-profit company based in Bristol. We raise funds for charitable causes through underground events and art. Here's what we do:
EVENTS: Planning, promotion and full production of quality underground live gigs and raves. We are a network of long-serving veterans of the UK underground scene, we have the expertise, equipment, and a pretty good idea on how to put on a party. The profit from each event will go to charitable causes and/or help funding community projects, and to finance the cost of the next event. Due to the ongoing COVID 19 pandemic, it's hard to predict when and how we'll be able to start, however, rest assured that we are staring at the red light with the right foot on the pedal.
ART E-SHOP: We are selling clothing and prints with artworks from some incredibly talented artists. The profit from each sale it's split: 40% to the artist, 40% to Base and Roses, 20% to Proton Art (to be re-invested in more…things).
PROTONART.ORG: this is the hub of the operation. Find out about events (not only ours), check our shop and find a few good blog pieces about inspiring projects, people, art, music and ….more of that. We have a few good pieces coming up on our blog…stay tuned!
The Proton Art aim is to create a winning situation for everyone involved: good events and good art for the community while raising money for good cause, a bit of cash for whoever will put in some work and content for you to get inspired and charged up. You don't need a degree in psychology to understand that whatever you're into, be it making music, painting, juggling, putting on events, political action, throat singing or Zumba dancing, practicing and being proud of what you do makes everything better.
Be positive, happy, active and creative.
We can't stop. We won't stop.
Proton Art